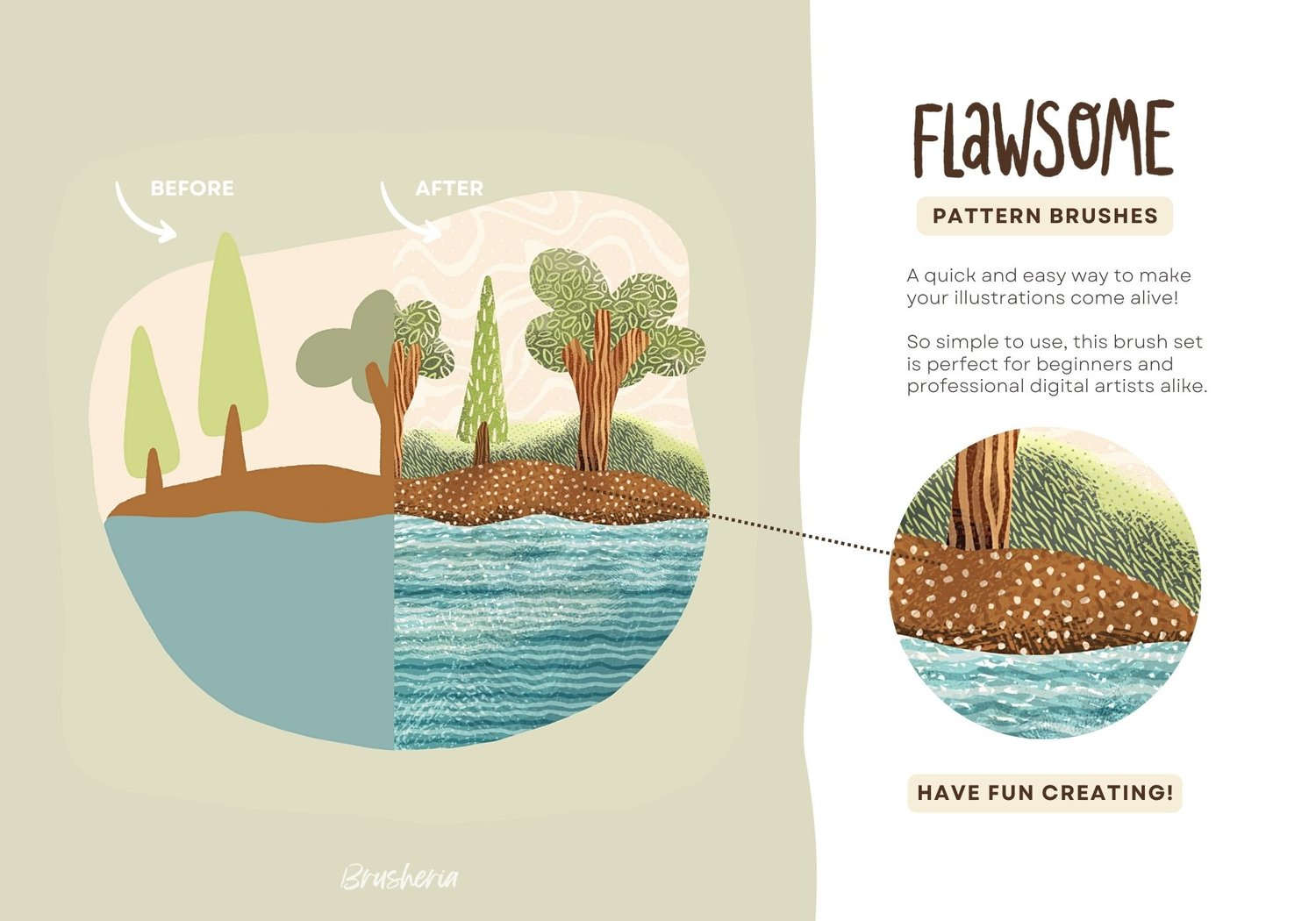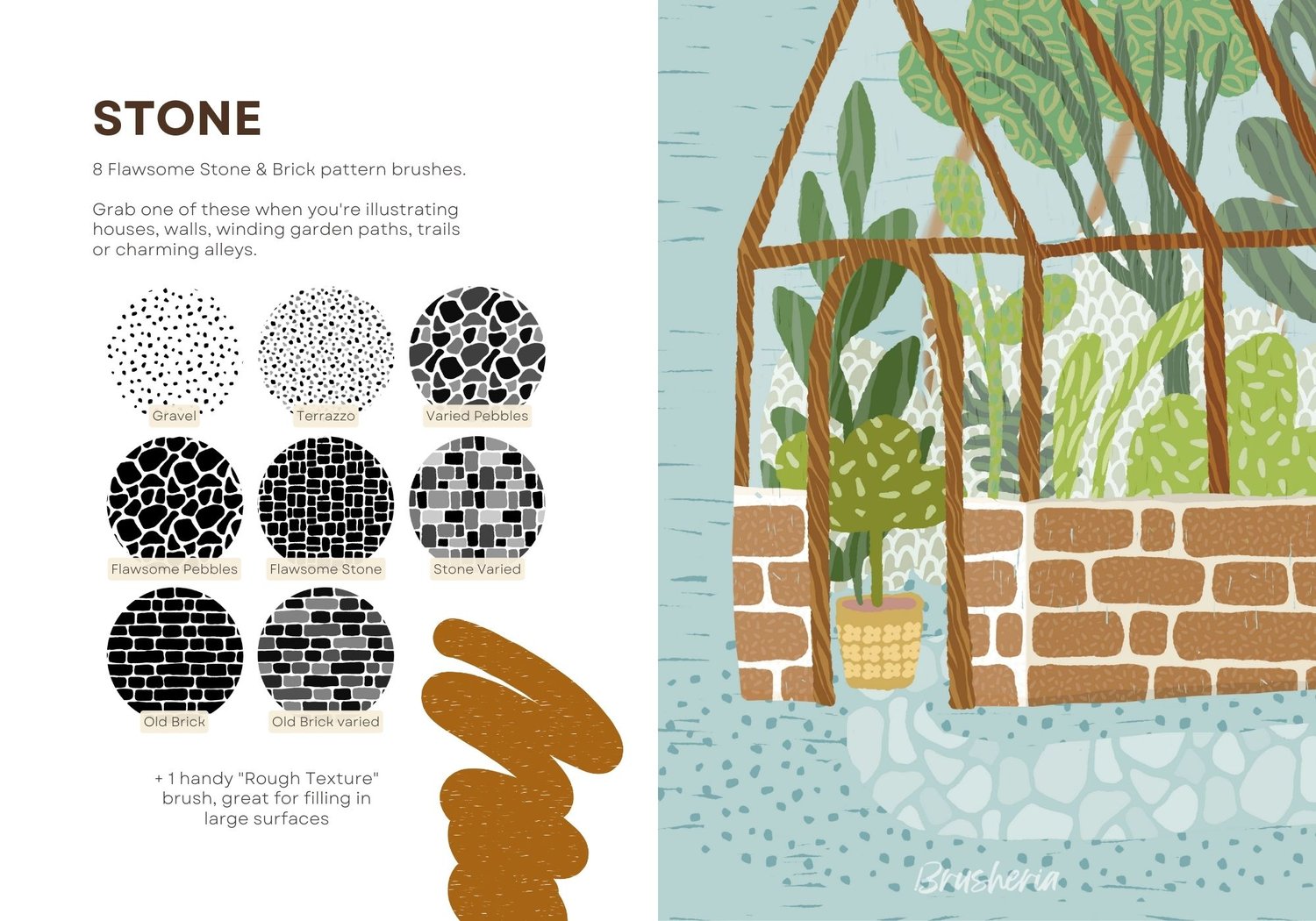 "Flawsome" pattern Procreate brushes by Brusheria
Looking for something unique and fun to add to your Procreate toolbox? Let me introduce "Flawsome Pattern Brushes" by Brusheria!
Flawed but awesome, this digital brush set is full of imperfect & unique seamless patterns which will take your digital illustrations to a new level of fun! Whimsical & quirky- these brushes are the perfect way to add a little extra magic to your digital drawings.
Whether you're a professional digital artist or a complete beginner, "Flawsome Pattern Brushes" are sure to give your artwork a beautiful hand drawn touch. Get ready to be flawsome!
♥ WHAT's INCLUDED
• 16 Nature pattern brushes
• 12 Textile pattern brushes
• 8 Stone & Brick pattern brushes
• 6 Dots & Spots pattern brushes
• 8 Lines & Liquid pattern brushes
• 9 Assorted pattern brushes
• 1 Flawsome Crosshatch brush
• 1 rough texture brush
• 1 Flawsome liner brush
• 1 Grass builder brush
• sketch stamp brush
• color palette
• brush guide
• mini tutorial
♥ REQUIREMENTS
Procreate App / version 5x or higher
iPad / You may need to update iOS to get the latest version of Procreate
Apple Pencil / My brushes are optimized for use with Apple Pencil. They will work with other pens & styluses, but will not have full capabilities or features. The brushes will NOT work in Photoshop or any other software / app.
♥ DO's & DON'ts
DO use my products for personal or commercial work, all products include a Commercial License at no extra cost.
DON'T resell, share or redistribute the product files themselves or any of the brushes & resources as they are. What you create with them is cool- but sharing or selling them as they are is strictly prohibited.